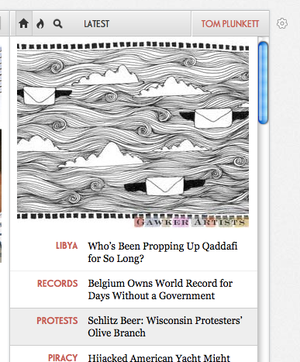 We launched a few key improvements to the Gawker Media redesign.
Key updates:
Story stream (right side module) now has a scroll bar to simplify navigation
Comments should be more familiar: we've basically returned the functionality from the prior site design, though there is one difference. The top thread is still available as a separate promoted thread.
Forums are returned to prior functionality, defaulting to expanded view.
Numerous comment related fixes: expand thread should show what you expect — all approved replies. Slightly different for Star commenters.
There are many more improvements to come including comment notifications. You should expect this *very* soon.